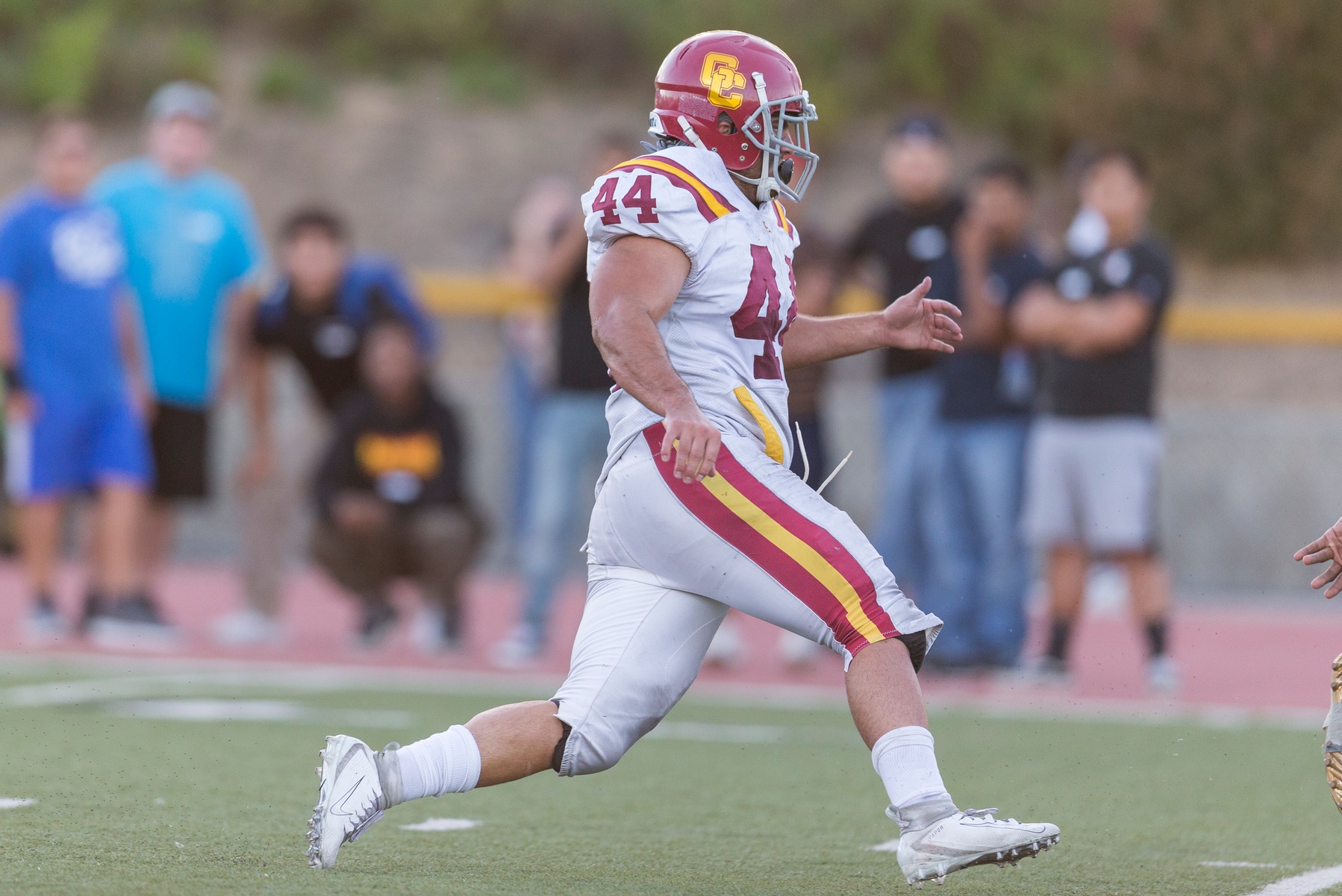 The GCC Football team could not overcome a 28-0 deficit and fell to the visiting Eagles 50-28 Saturday Sept. 28 at Sartoris Field. Glendale fell to 0-4 and Mt. San Jacinto is now 4-0.
The Vaquero cut the lead to 28-14 in the third quarter behind a 63 yard run by Tru Fugate and a one yard run by quarterback Nathan Eldridge. The visiting Eagles extended their lead to 35-14 before the Vaqs scored twice to cut the lead to 35-28, the next score came on a two yard run by Fugate to make it 35-21 and then GCC came within a touchdown at 35-28 on a nine-yard run by Elijah Washington.
Glendale rushed for a game high 295 yards on the ground and four scores as a team as Washington led team with 114 yards on 19 carries and one score and Fugate chipped in with 95 yards on seven carries and two scores. Jorge Amaya led the passing attack with 10 completions in 21 attempts for 93 yards and Jalen Lawrence had 57 yards receiving on four catches. He also returned four kicks for 127 yards. Michael Stanford led the defensive effort with 20 tackles, 10 solo.
The Vaqs open up American Division Pacific Conference play Saturday Oct. 5 at 1 pm at Sartoris Field against West L.A. College.