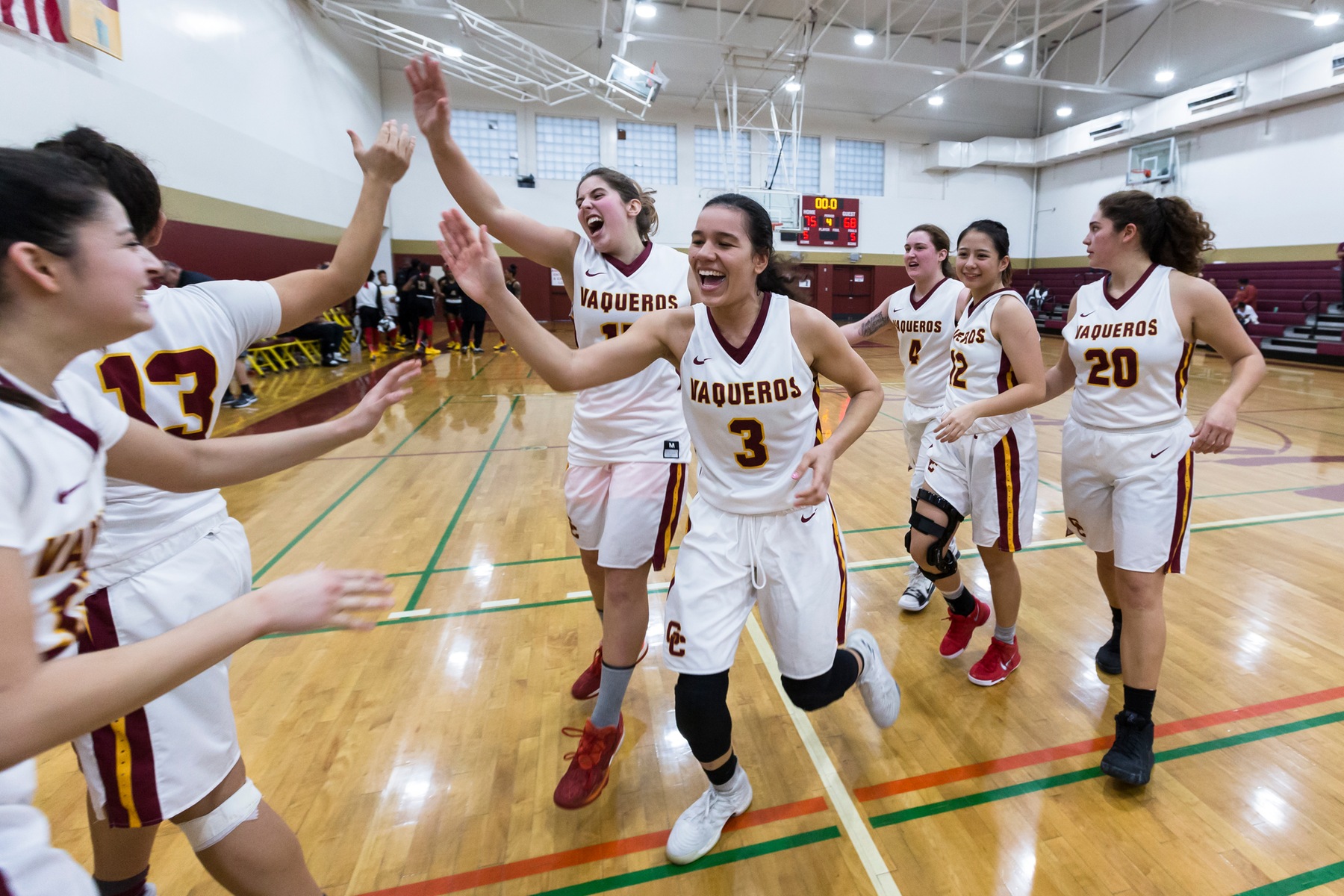 GCC beats El Camino 71-55 in So. Cal Regional Playoffs; faces No. 1 Moorpark in third round
Past history has done nothing to dim the focus of the 2018-19 GCC Women's Basketball Team. Yes they won the Western State Conference East title for the first time in school history this year and on Friday, they achieved another first by winning a Southern California Regional playoff game with a 71-55 as the visitors against the home squad El Camino. Now 21-5, the No. 9 seeded Lady Vaqs will hit the road again with a matchup against the No. 1 ranked Moorpark Raiders March 9 with the winner advancing to the state tournament March 13-17 in Ventura.
Despite having lost to the Warriors 62-58 on Dec. 29, Glendale had no thoughts about the past as they led 10-9 after the first 10 minutes and 26-17 at the half. Both teams shook off their shooting slump in the second half but it was the Lady Vaqs at their best in the final two stanzas as they outscored the Warriors 45-38 and won the game going away by shooting 48 percent from the field and 40 percent from the free throw line. El Camino was limited to 27 percent from the field and 16 percent from the three point line.
Once again the sophomore duo of Cheyenne Jankulovski and Sylvia Vartazarian led the way as Jankulovski led all scorers with 22 points on eight of 12 from the field and had eight assists and Vartazarian had 20 points on seven of 11 from the field. Marlene Salazar chipped in with 14 points including two big three-pointers early in the contest and had a team high seven rebounds.