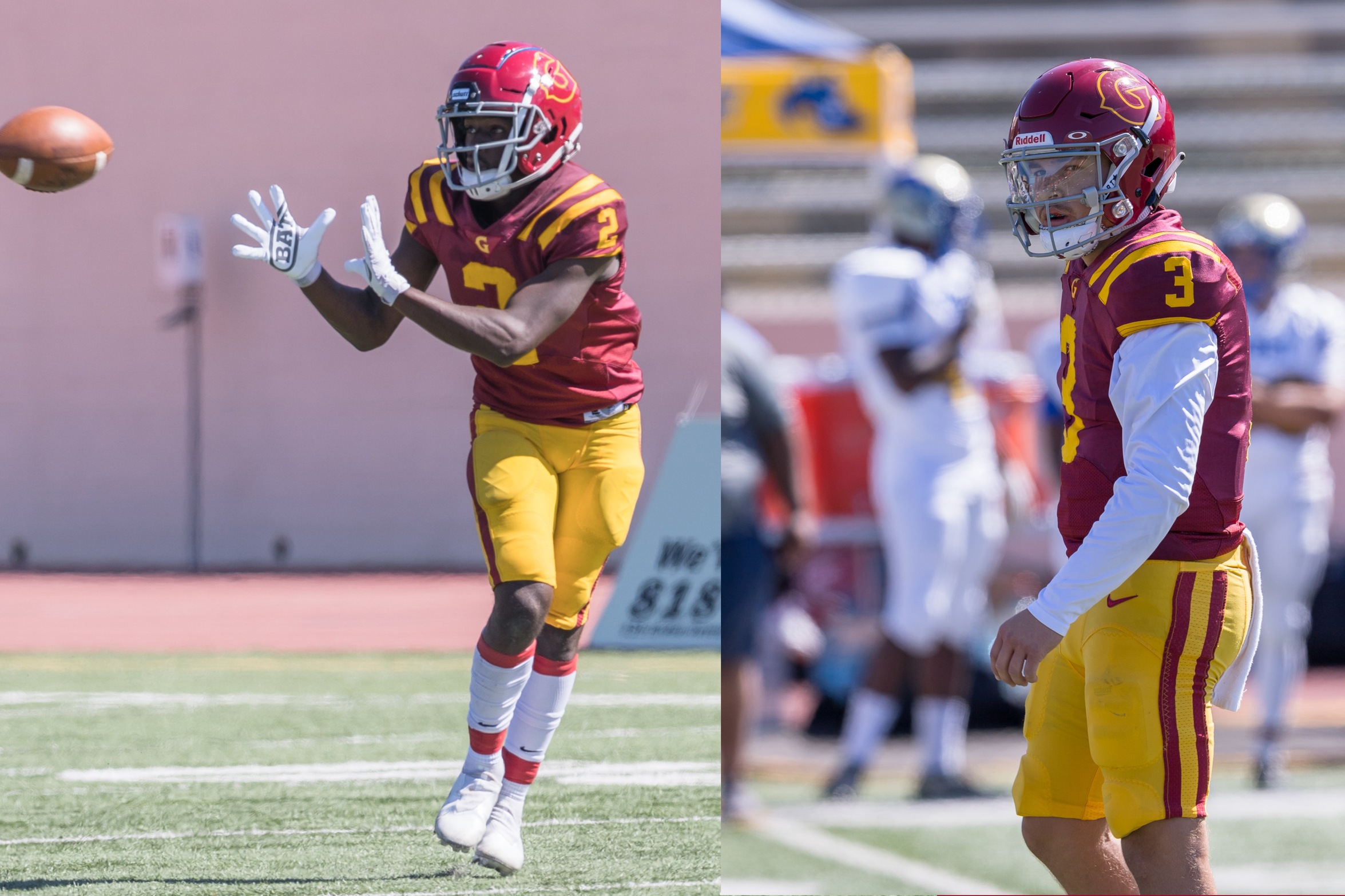 Just in the Nick of Time, Vaqs get the best of West L.A 52-20 in Metro League opener
They passed, they ran and they played nearly errorless football. The result was a 52-20 victory for the Glendale College Football Team Saturday October 16 against West Los Angeles College in the Metro League opener for both teams at Sartoris Field on the GCC campus.
The victory for the Vaqueros gives them a 3-2 record overall and 1-0 in Metro League play as the Wildcats fell to 0-1 and 1-4. i
In a game that saw GCC rack up 519 yards of total offense, 328 yards passing from the arm of freshman quarterback Nick Garcia who completed 21 of 31 passes attempted for five touchdowns and one rushing on a quarterback sneak, three scores to receiver
Nick Johnson
who caught nine balls for 212 yards and returned one punt for 23 yards. League rushing leader
Kevin Armstead
tallied 81 yards on 21 carries and one touchdown, grinding out the tough yards between the tackles to offset the passing success the Vaqs had all day.