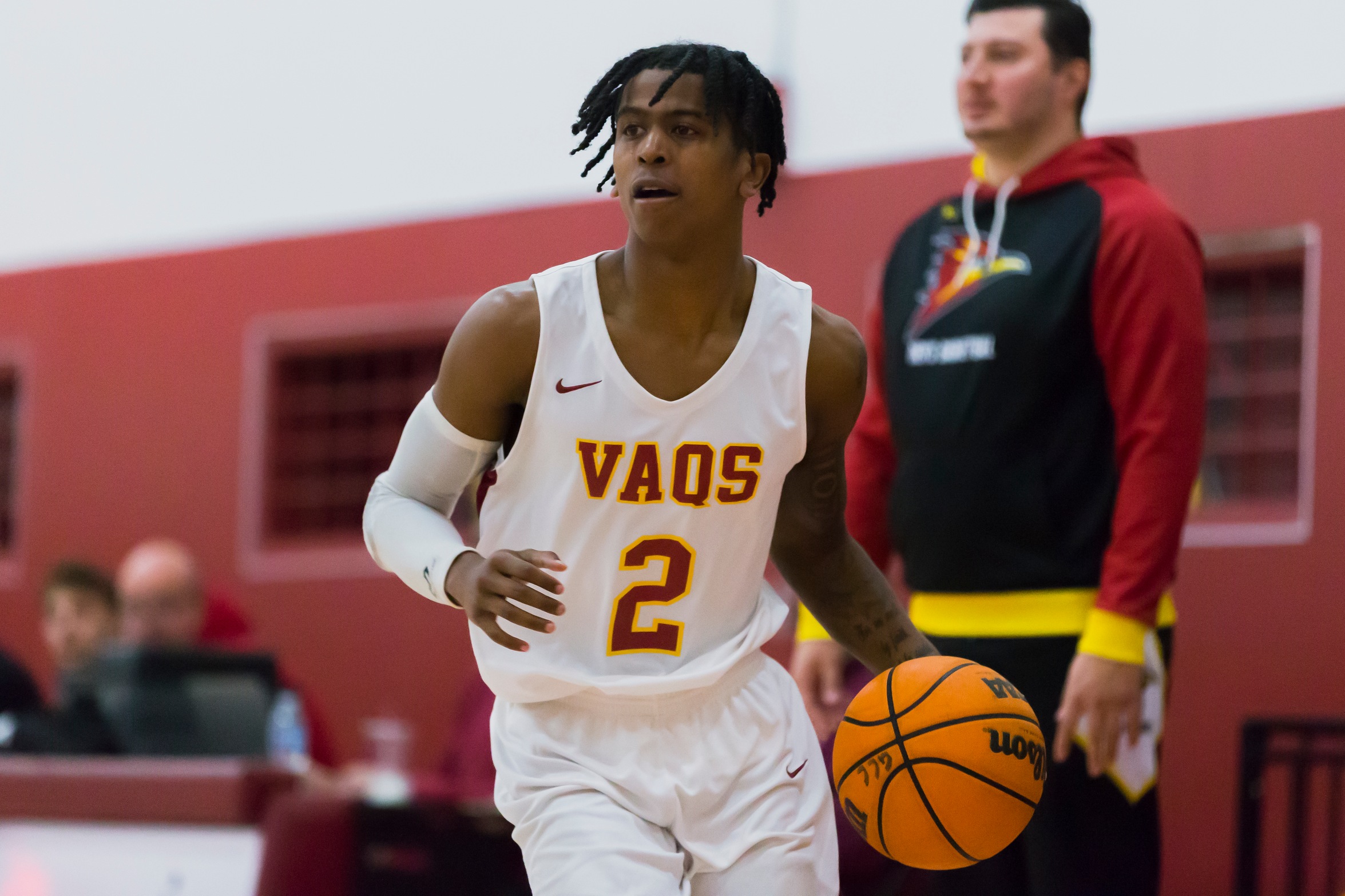 GCC Men's Basketball beats College of the Canyons 71-70 in overtime Jan. 21
It took 40 minutes of regulation play and five minutes of overtime, but the GCC Men's Basketball team dug deep for a 71-70 win at College of the Canyons Saturday Jan. 21 in a Western State Confedrence South game. The Vaqs led 30-26 at haftime but both squads ended regulation plat tied at 61 all before Glendale outscored the home team 10-9 in overtime to get the win.
Now 7-13 overall and1-5 in conference play, Glendale was led in scoring by Gabino Ramirez with 20 points and also six rebounds. Julian Dixon added 14 points off the bench and Jarred Jones had 13 points and a team high eight rebounds. Immanuel Lewis added seven points, six rebounds and four assists and Elijah Groves had six reboounds. The Vaqs totaled 44 rebounds for the game and shot 42 percent from the three-point line and made eight of 19 attempts.
Glendale continues WSC play this week with a pair of home games, Wednesday Jan. 25 against Antelope Valley College at 7 pm and Satutrday Jan. 28 against Santa Monica at 1 pm. Both games are in the Verdugo Gym.