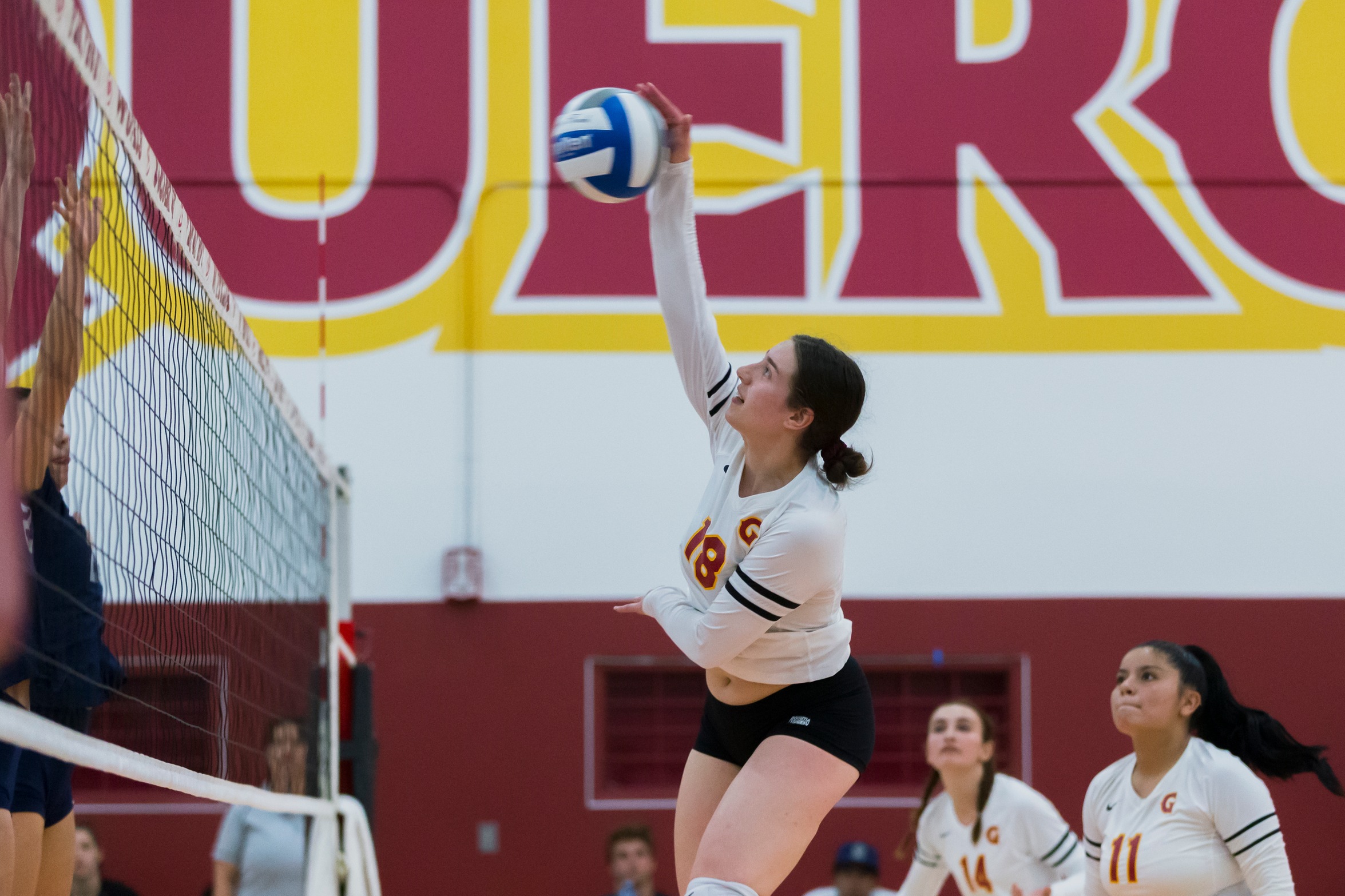 GCC Women's Volleyball falls to L.A. Mission 3-0 Sept. 23; Starts WSC play this week
In just its second home match of the season the Glendale College Women's Volleyball Team kept the score close in the early stages of each game against visiting Los Angeles Mission College but fell 3-0, losing all three games by the score of 25-16.
Now 2-10 in non-conference play, the Lady Vaqs were led by Jennifer Ser-Manukyan who had seven kills, one service ace and one assisted block. Sofia Gregorio and Bianca Hudson had six kills each with Gregorio adding five digs and Hudson chipping in with two block assists.
GCC starts Western State Conference play on the road at Antelope Vally College Wednesday September 28 and host Citrus College Friday September 30. Both matches start at 6 pm.